ART THAT MAKES YOU SMILE !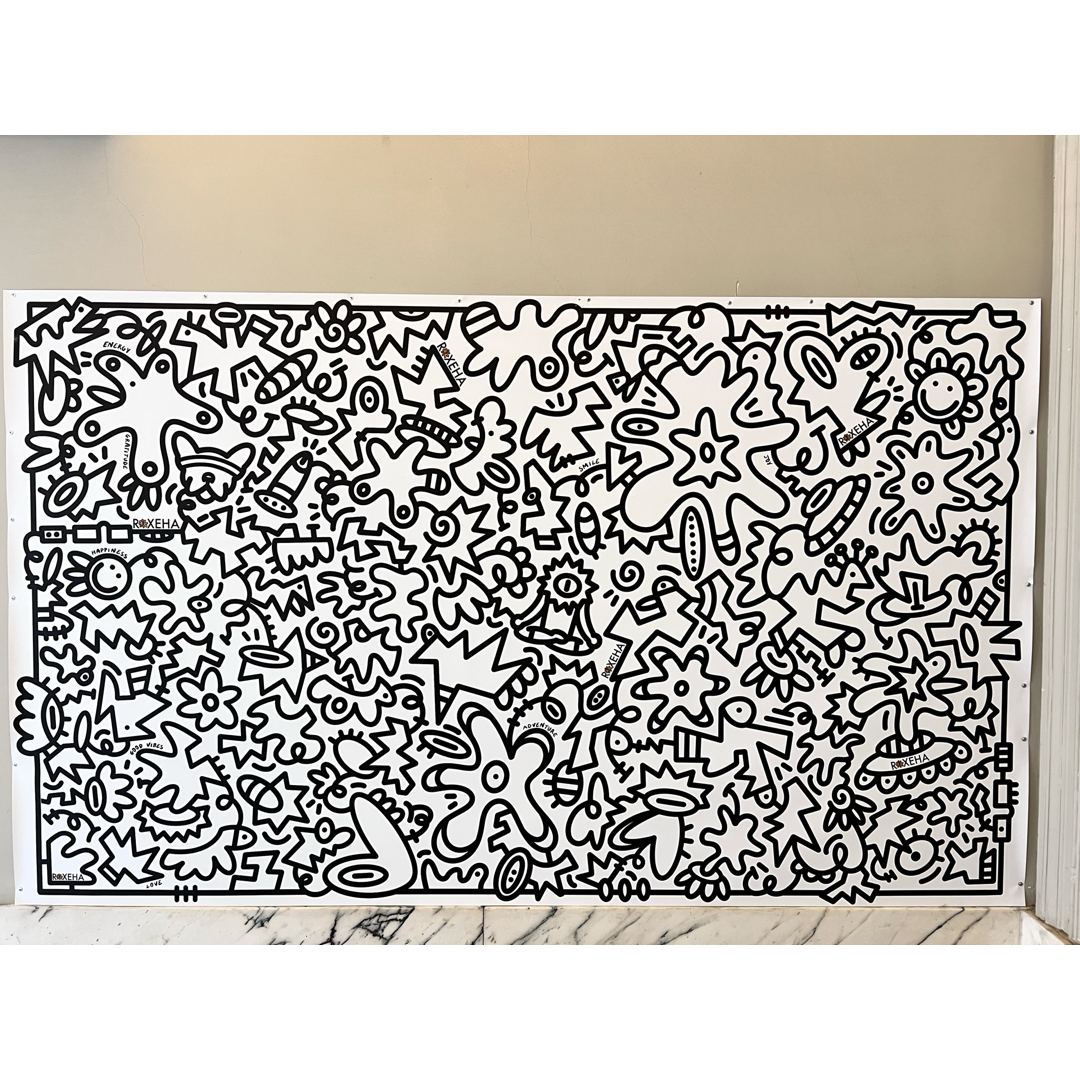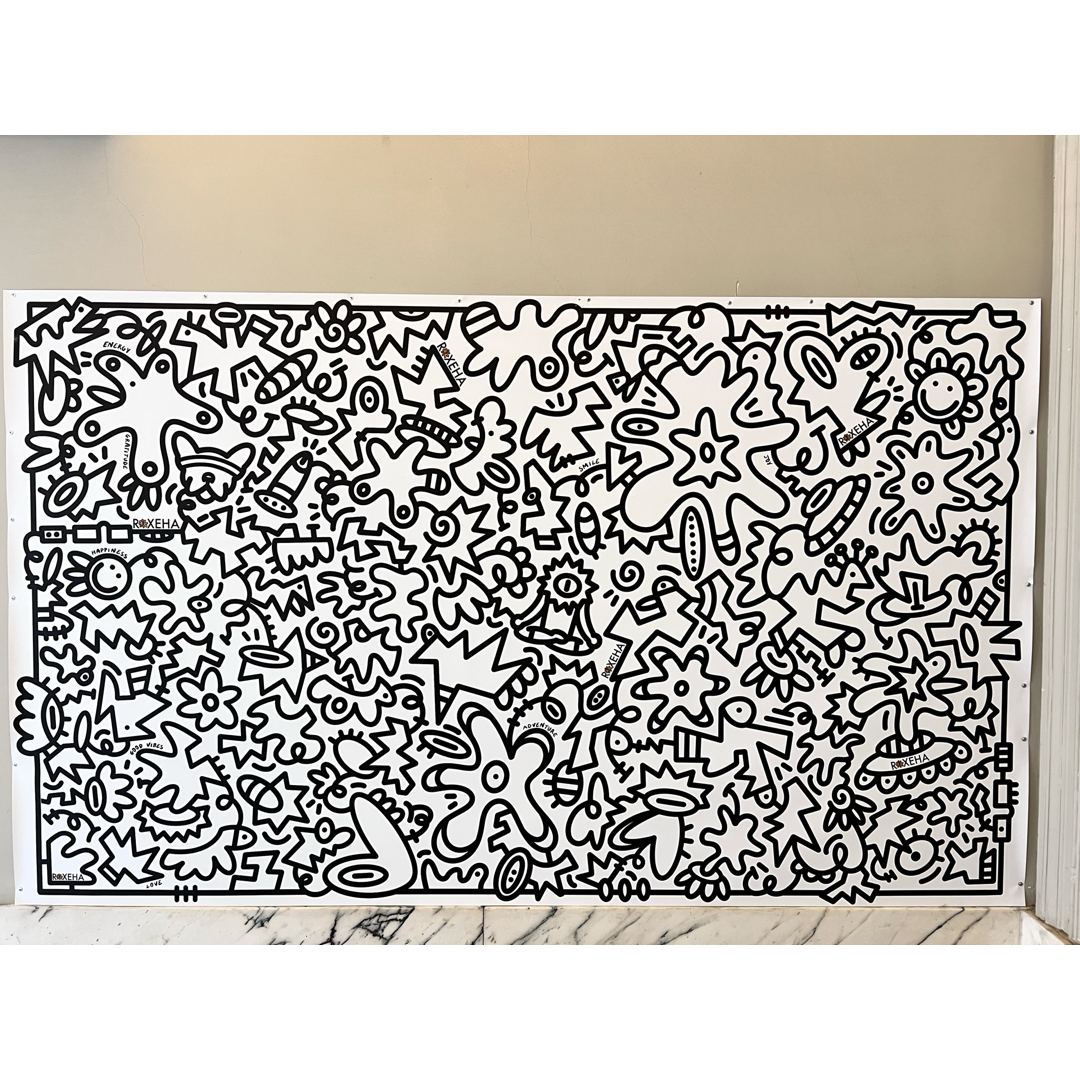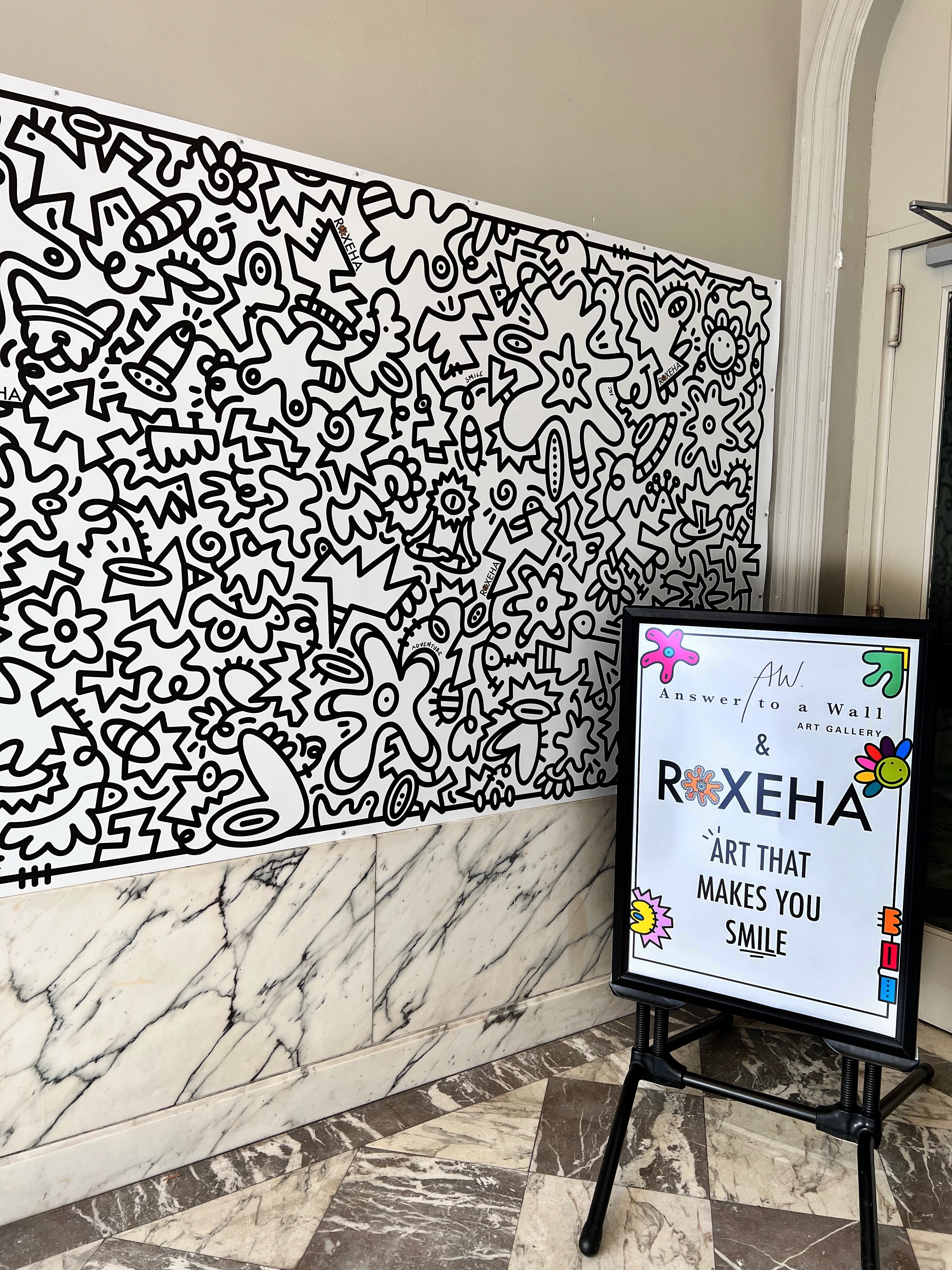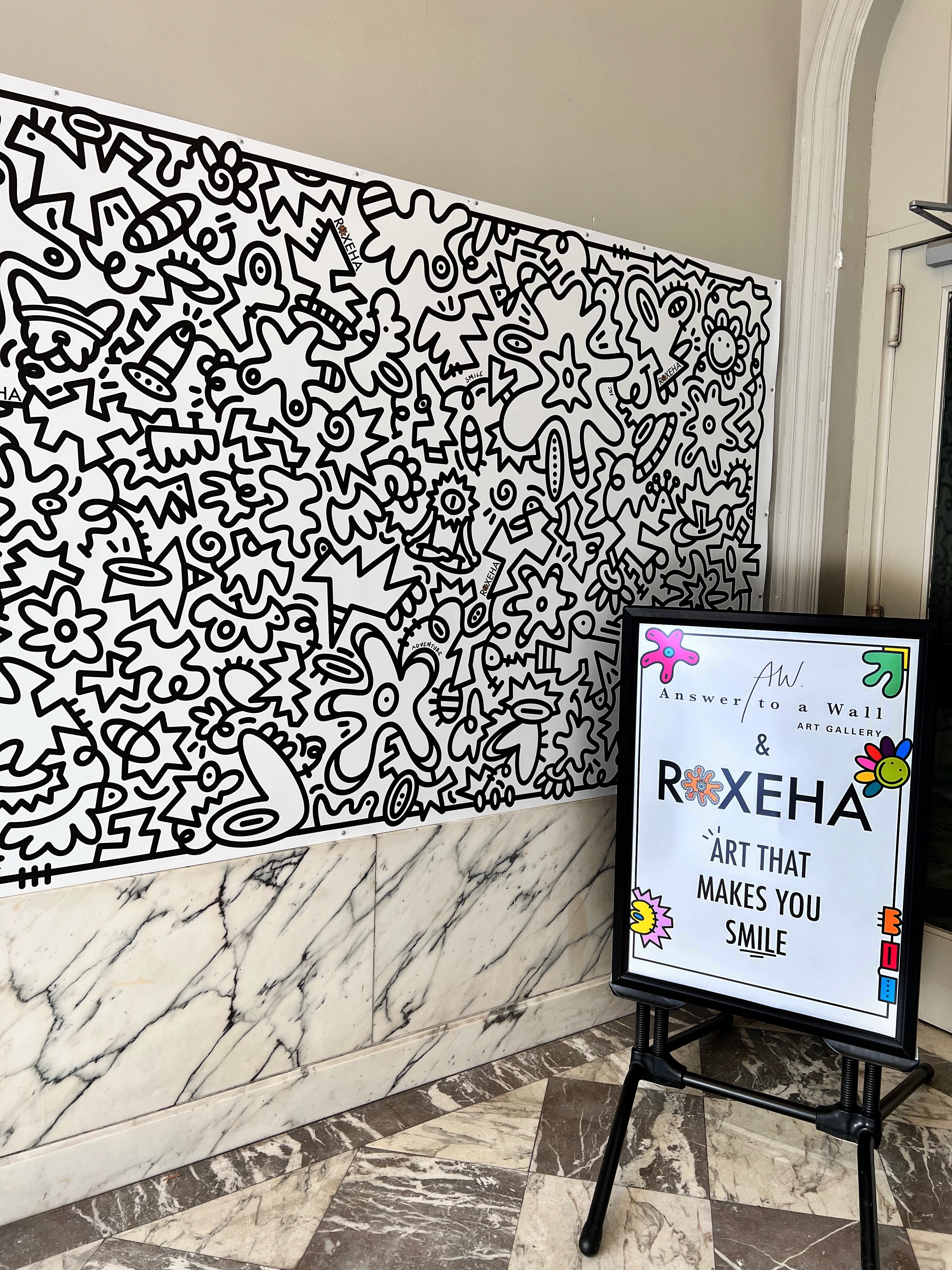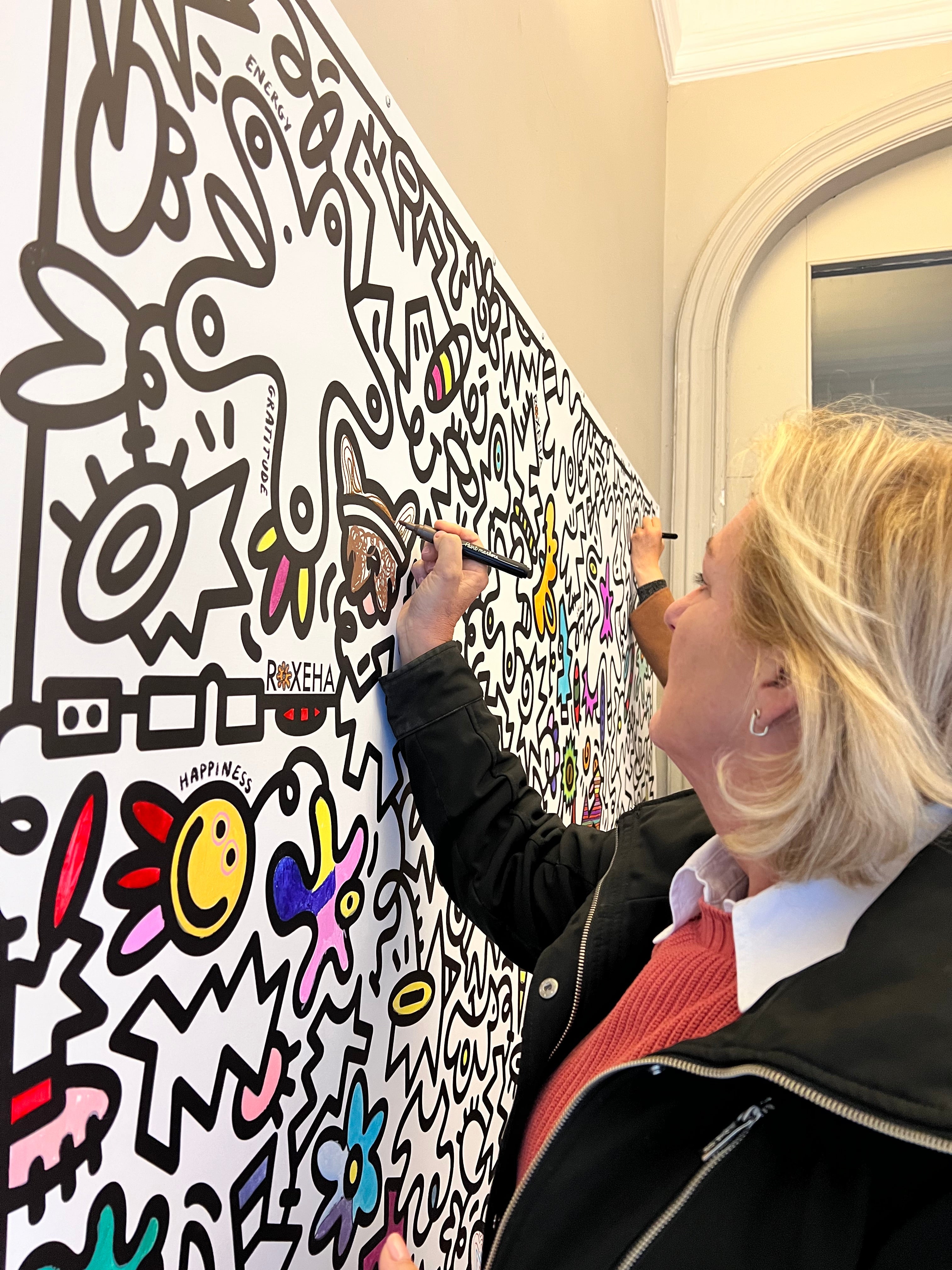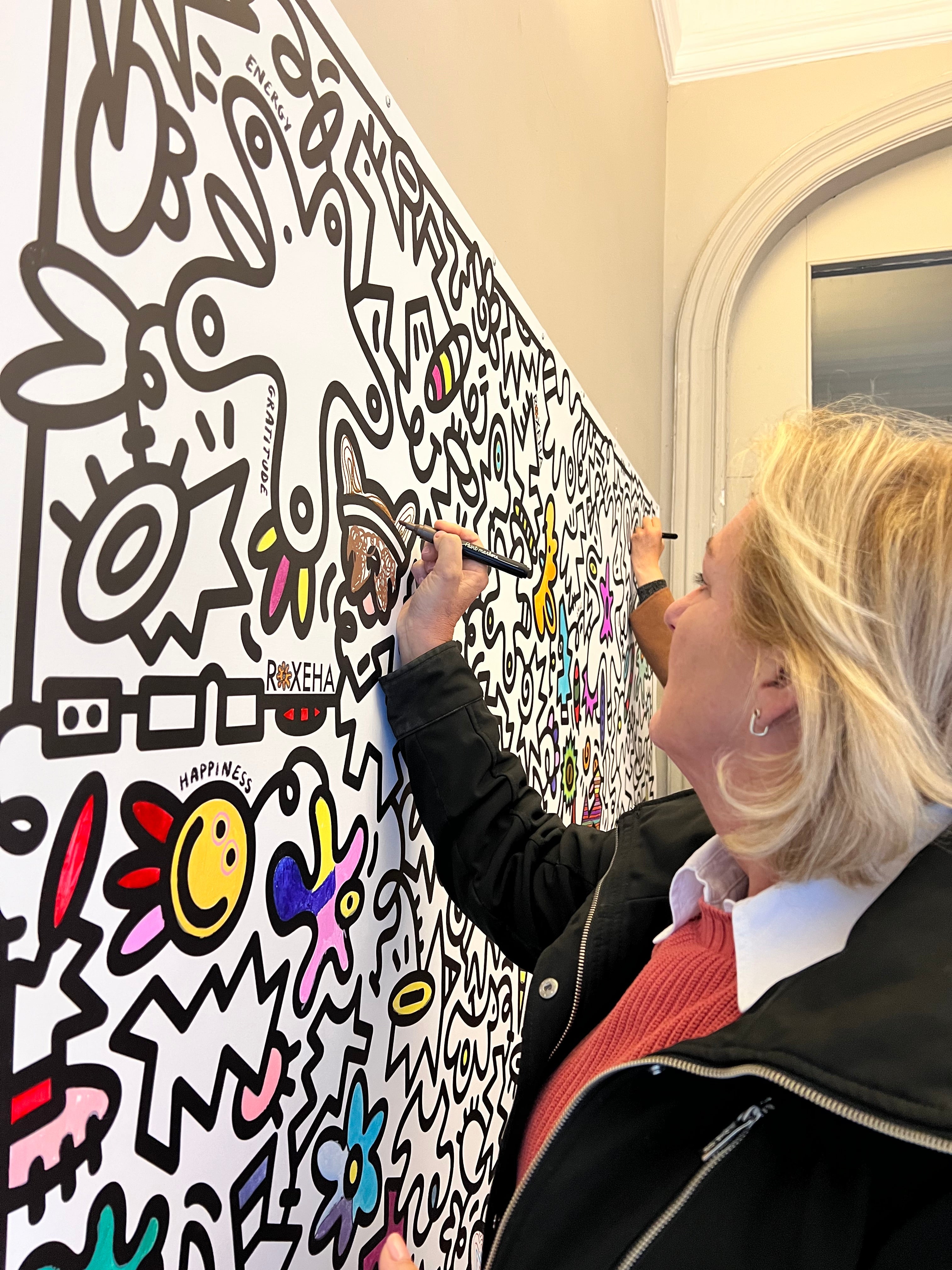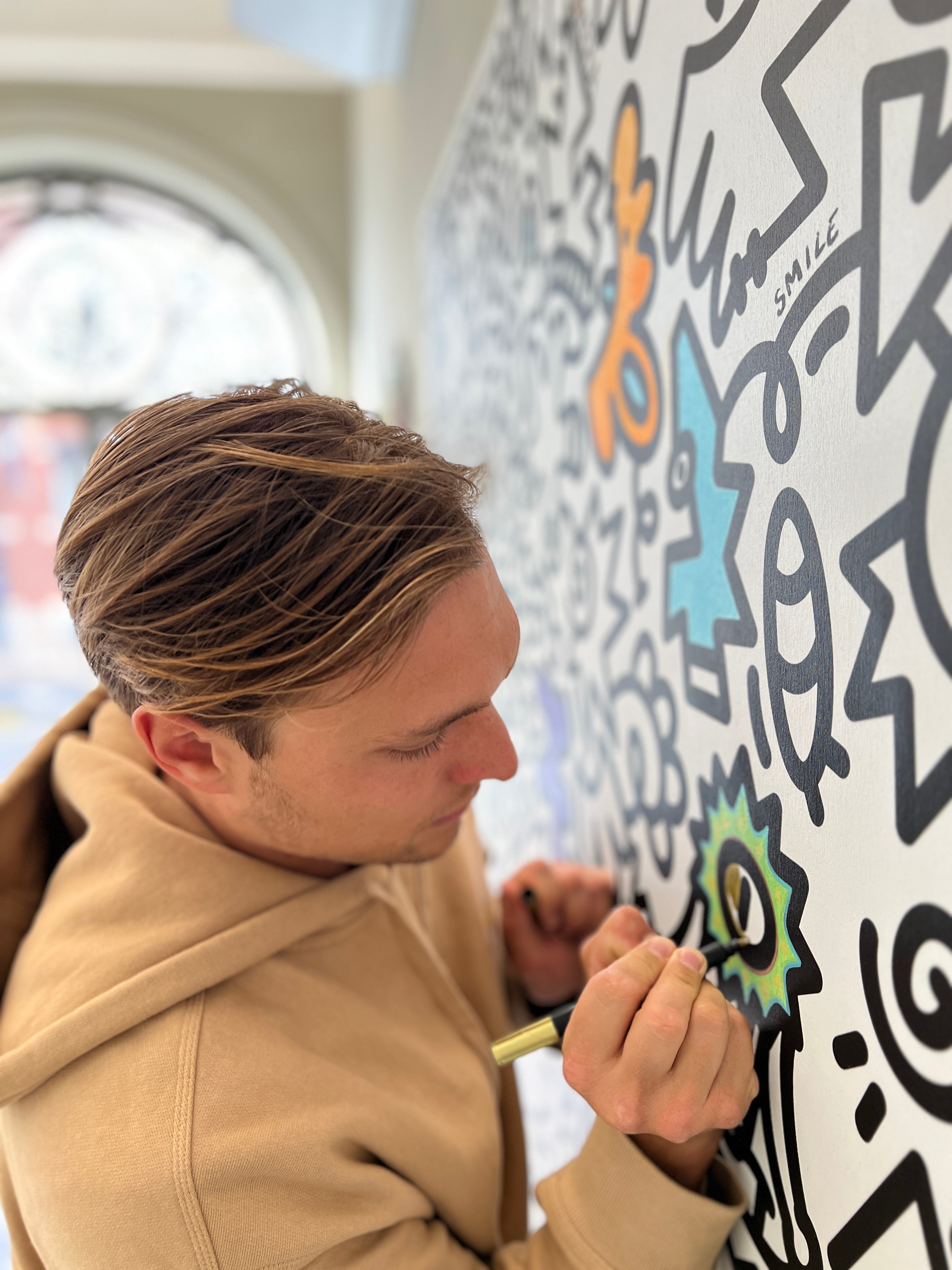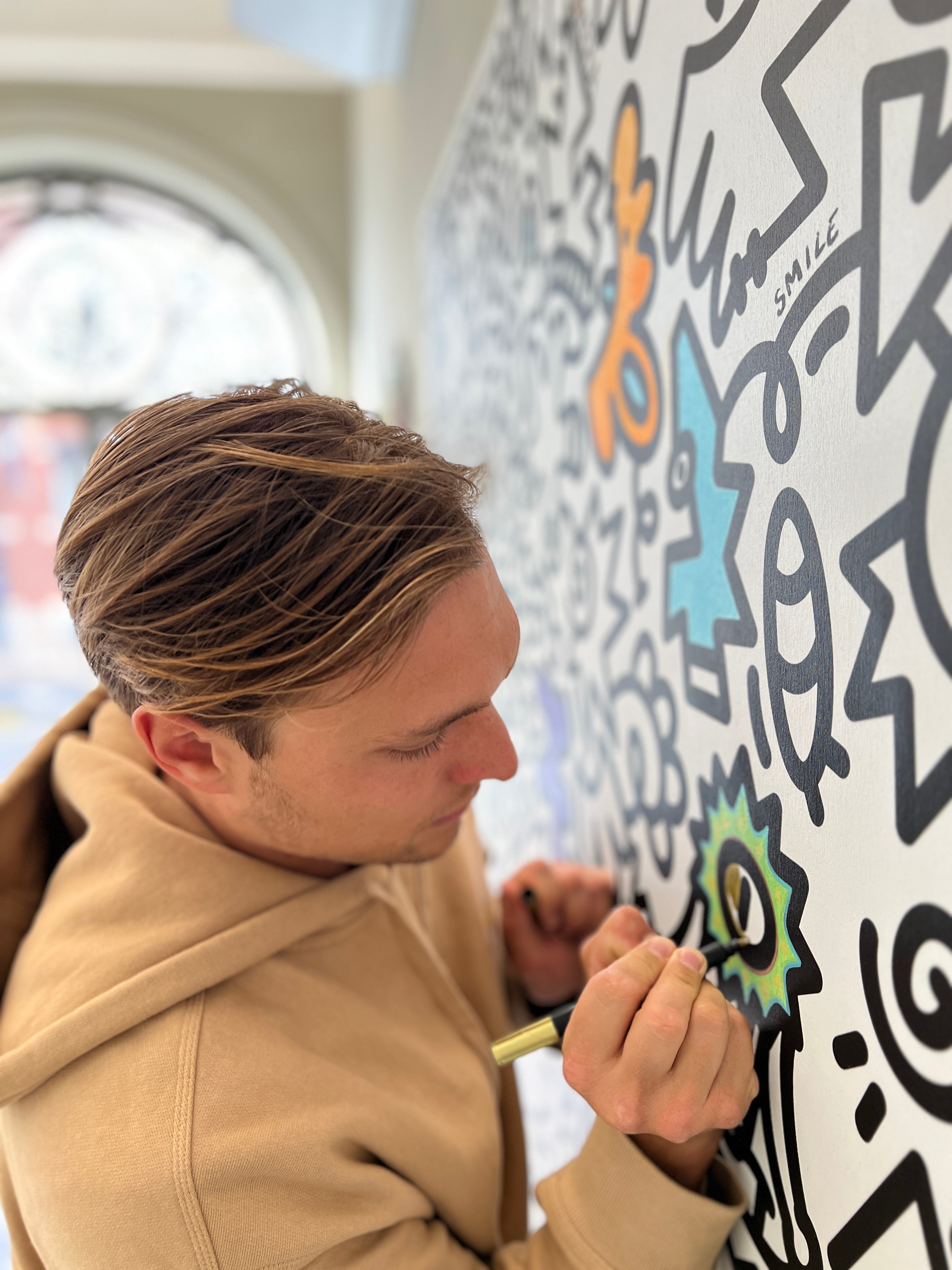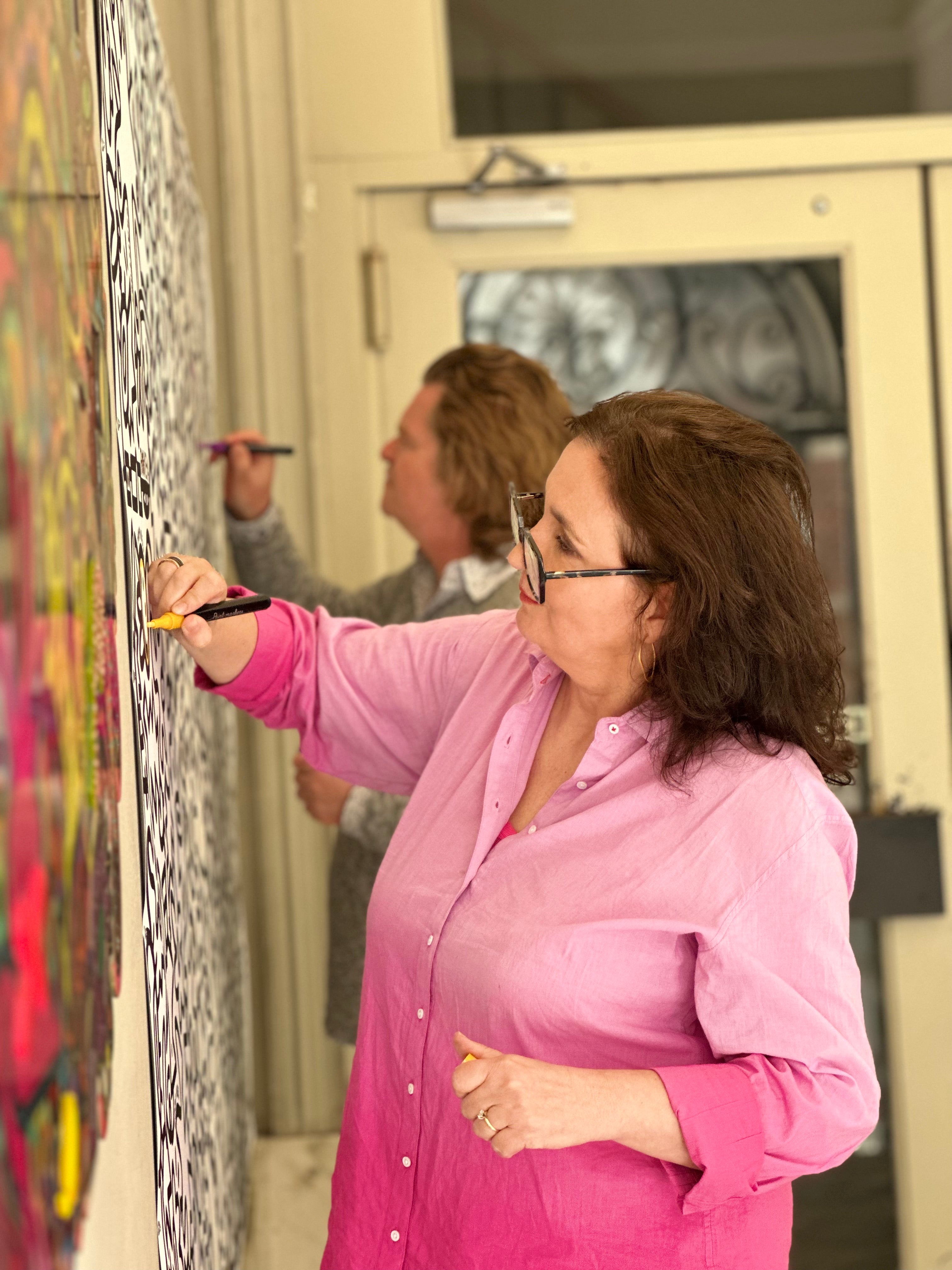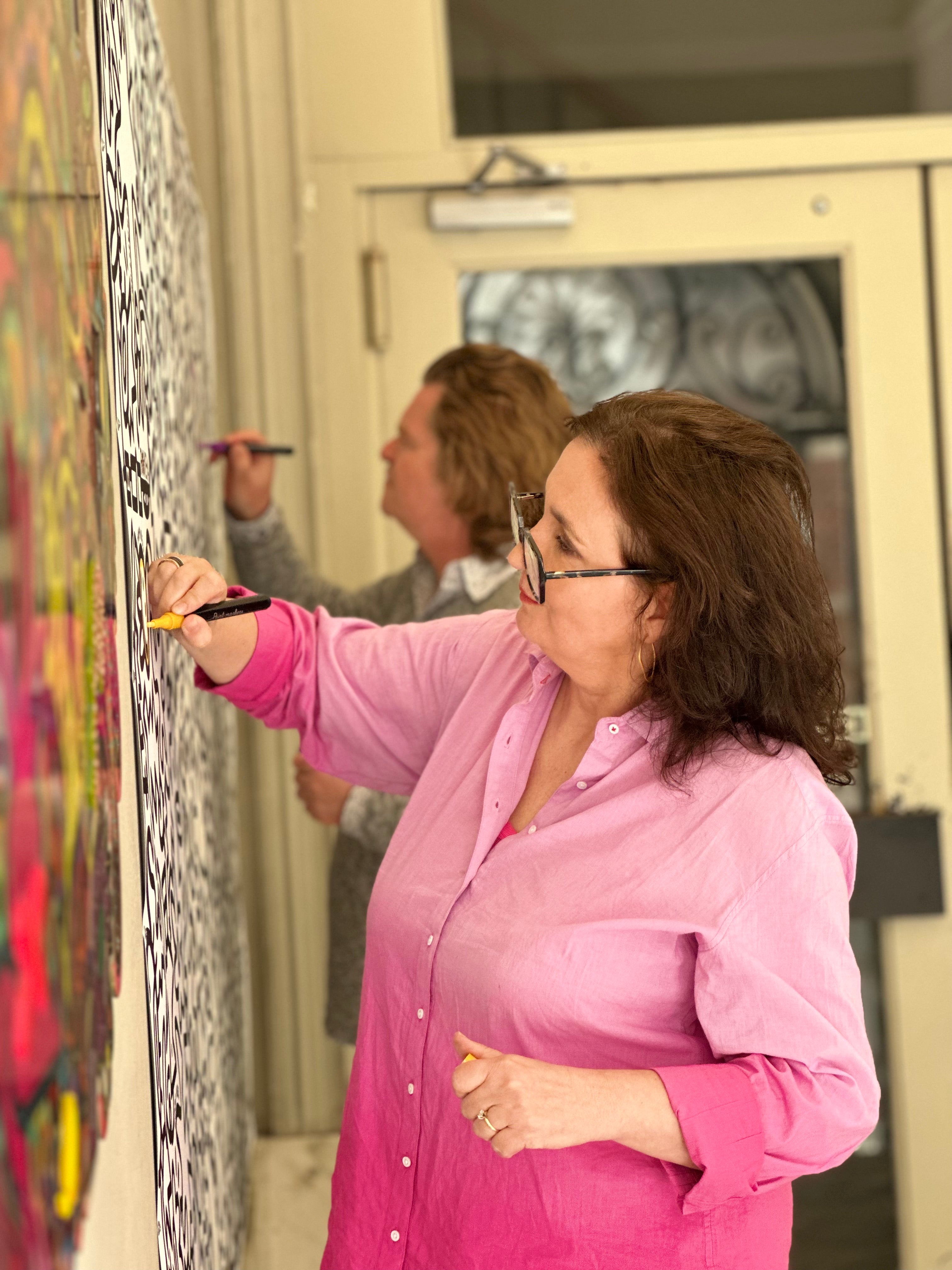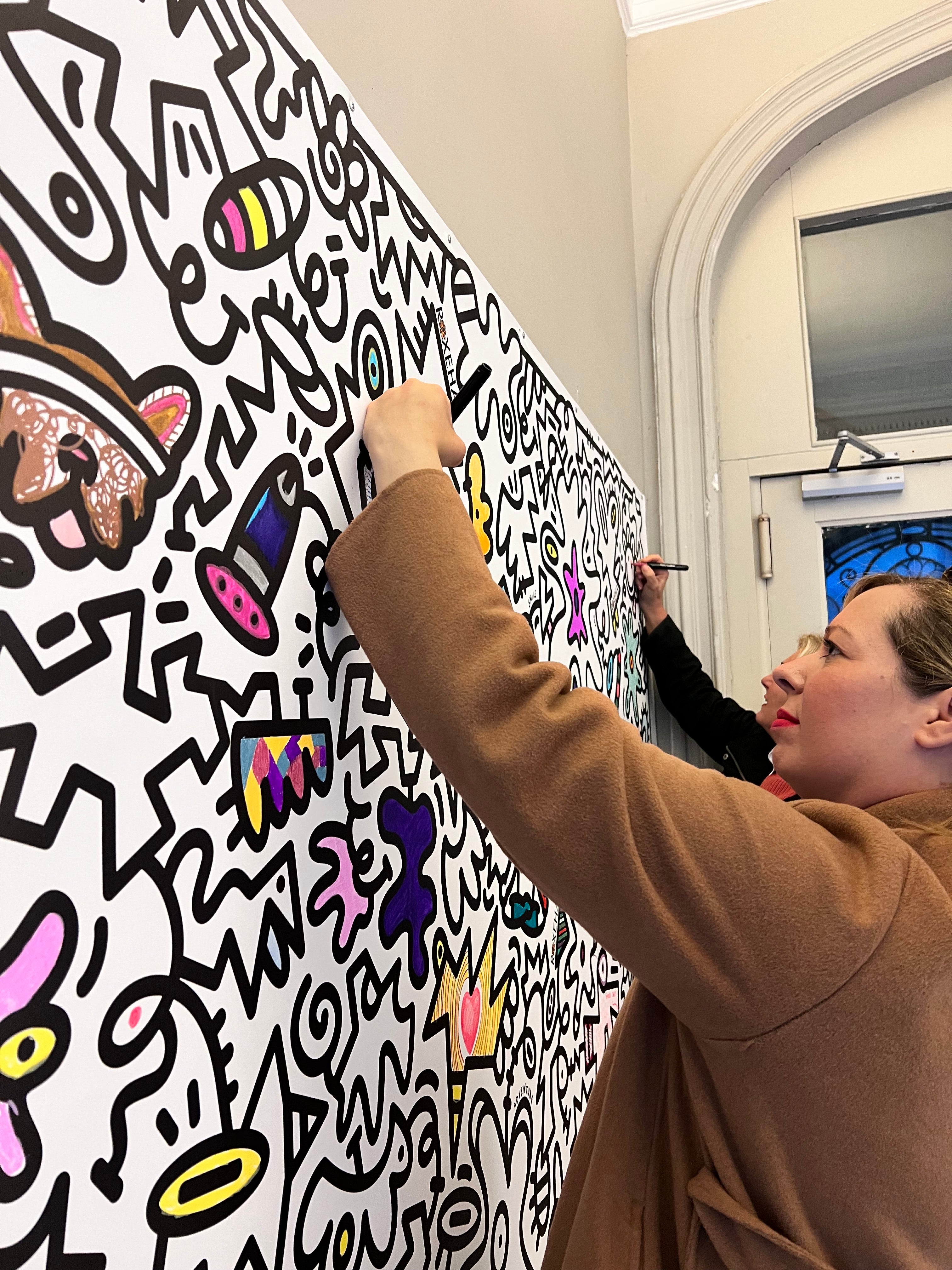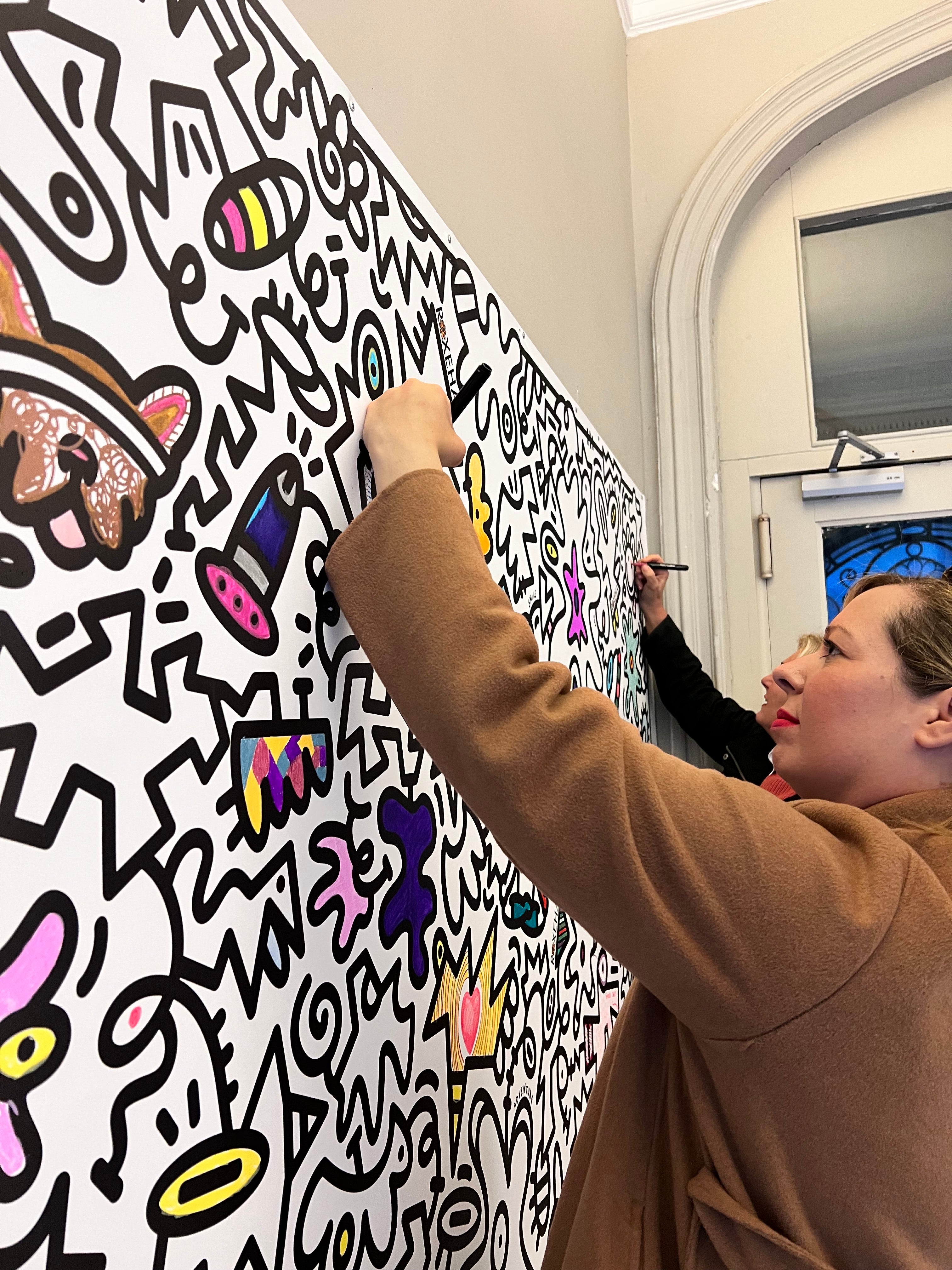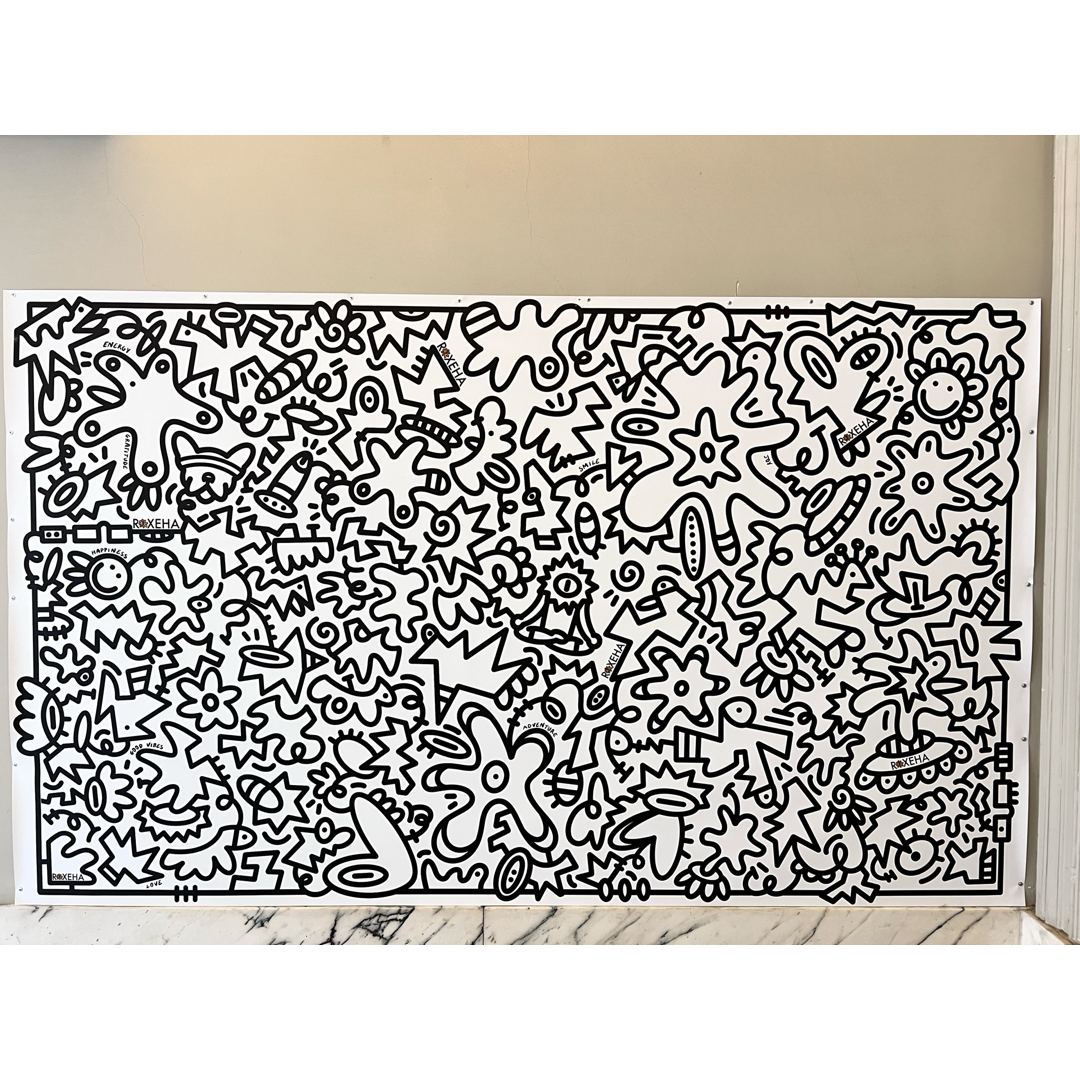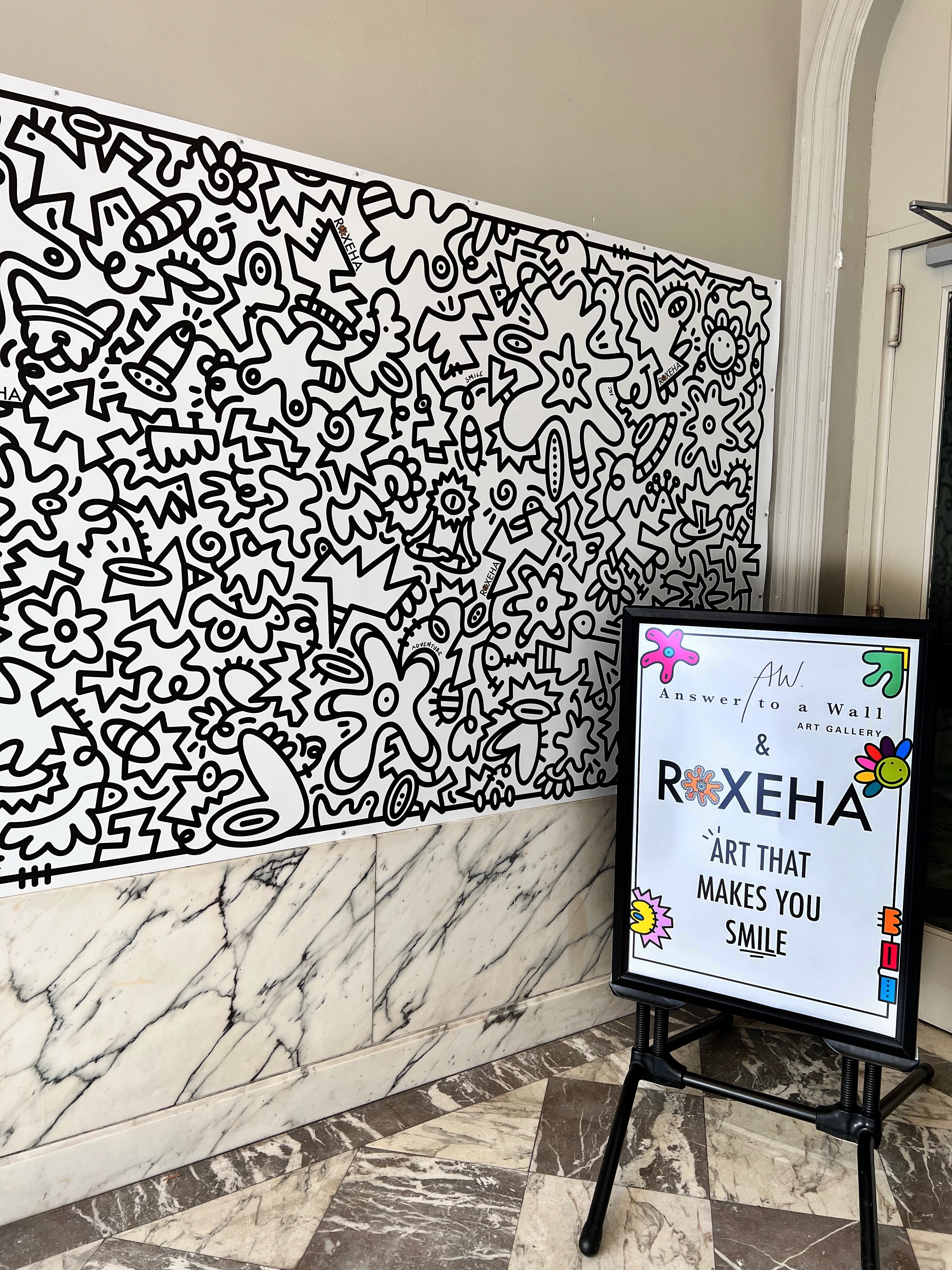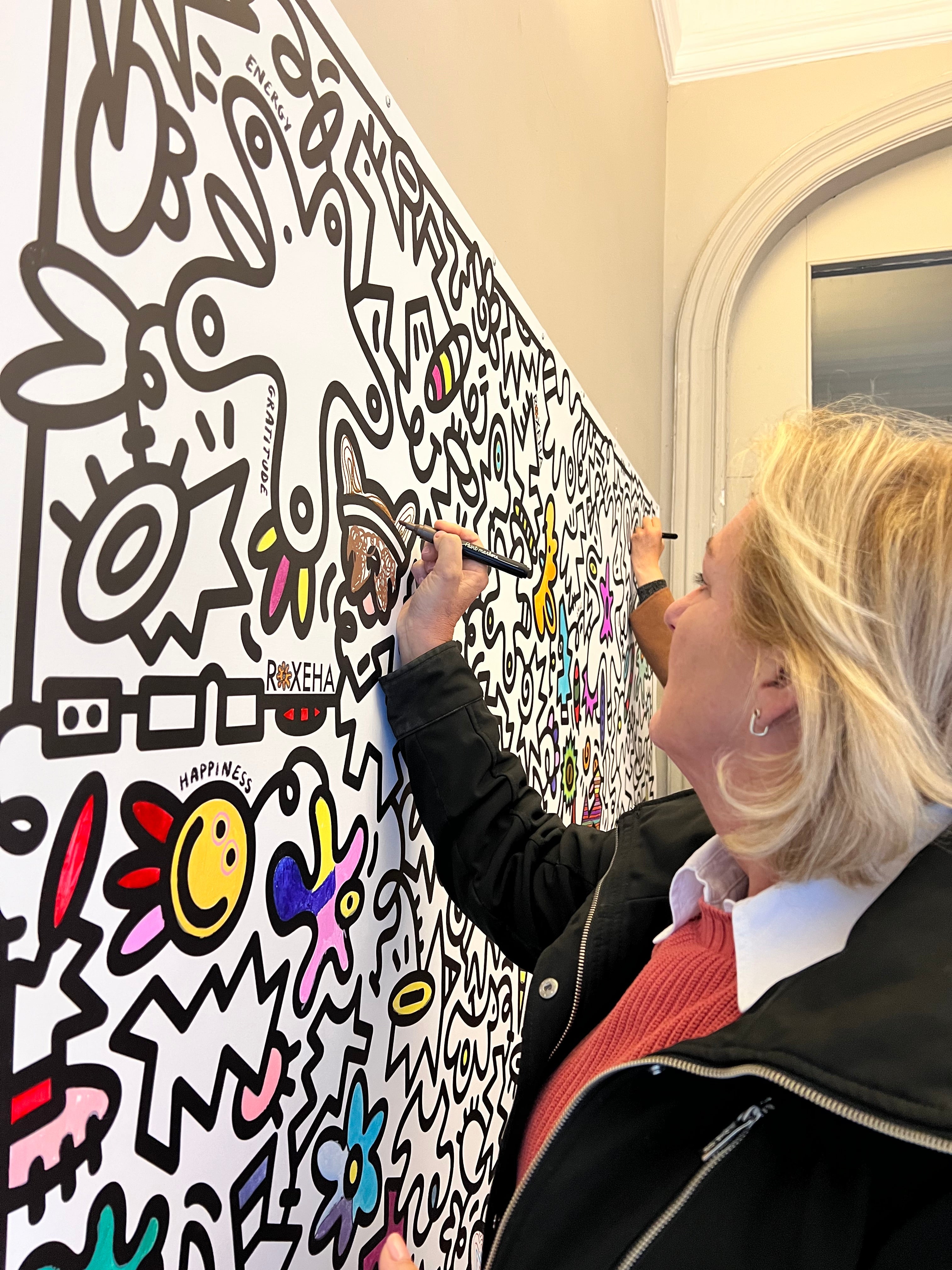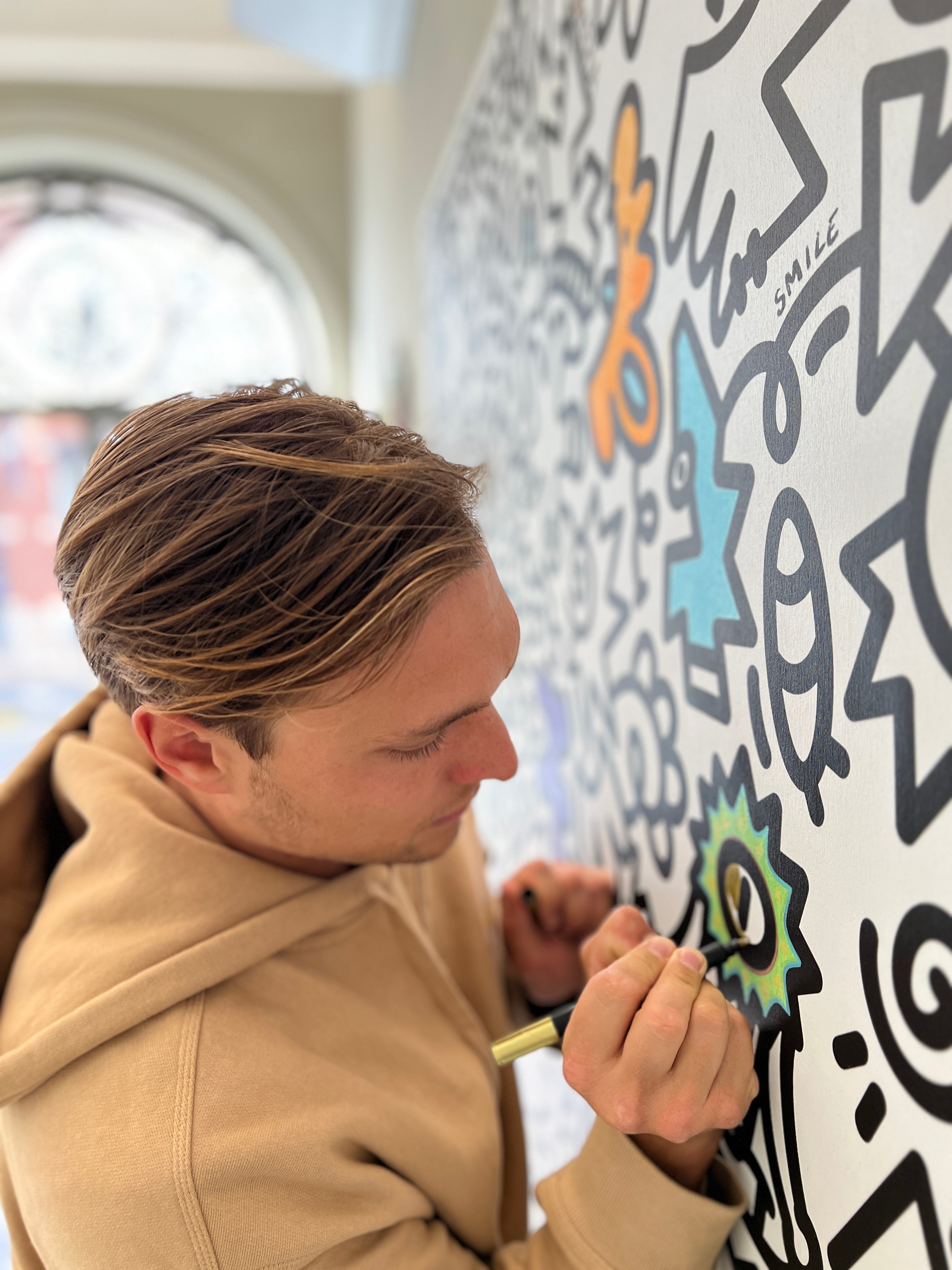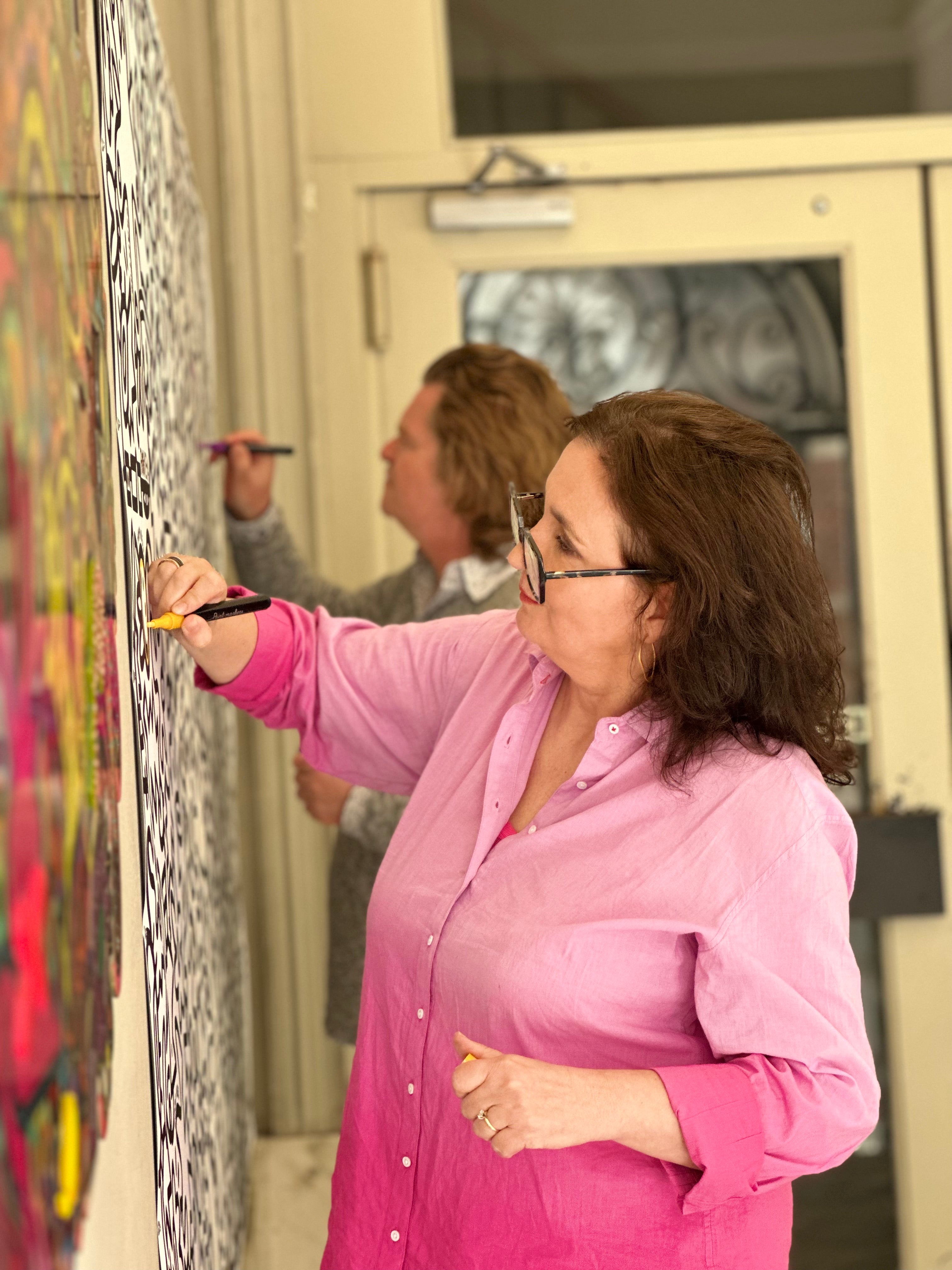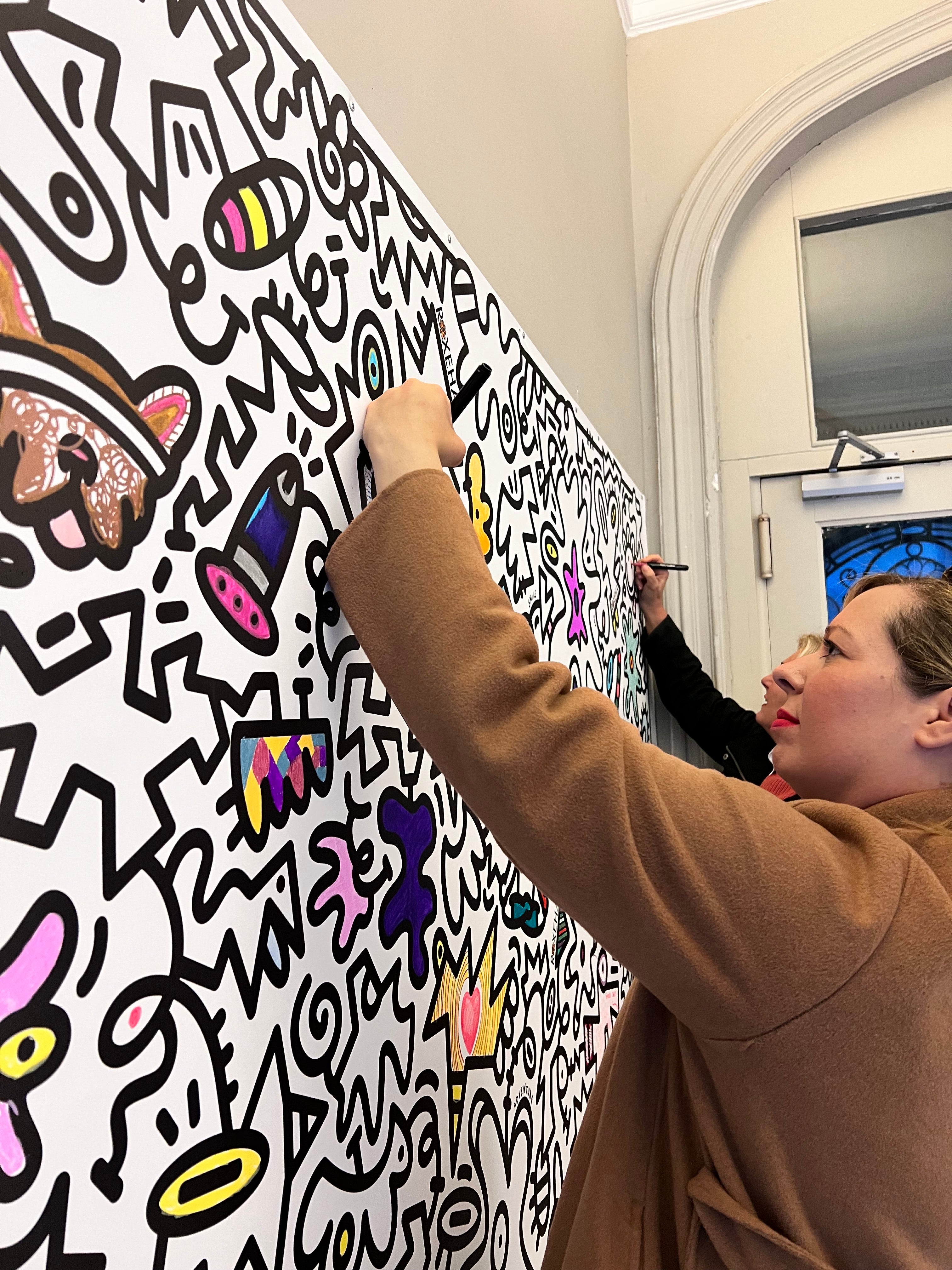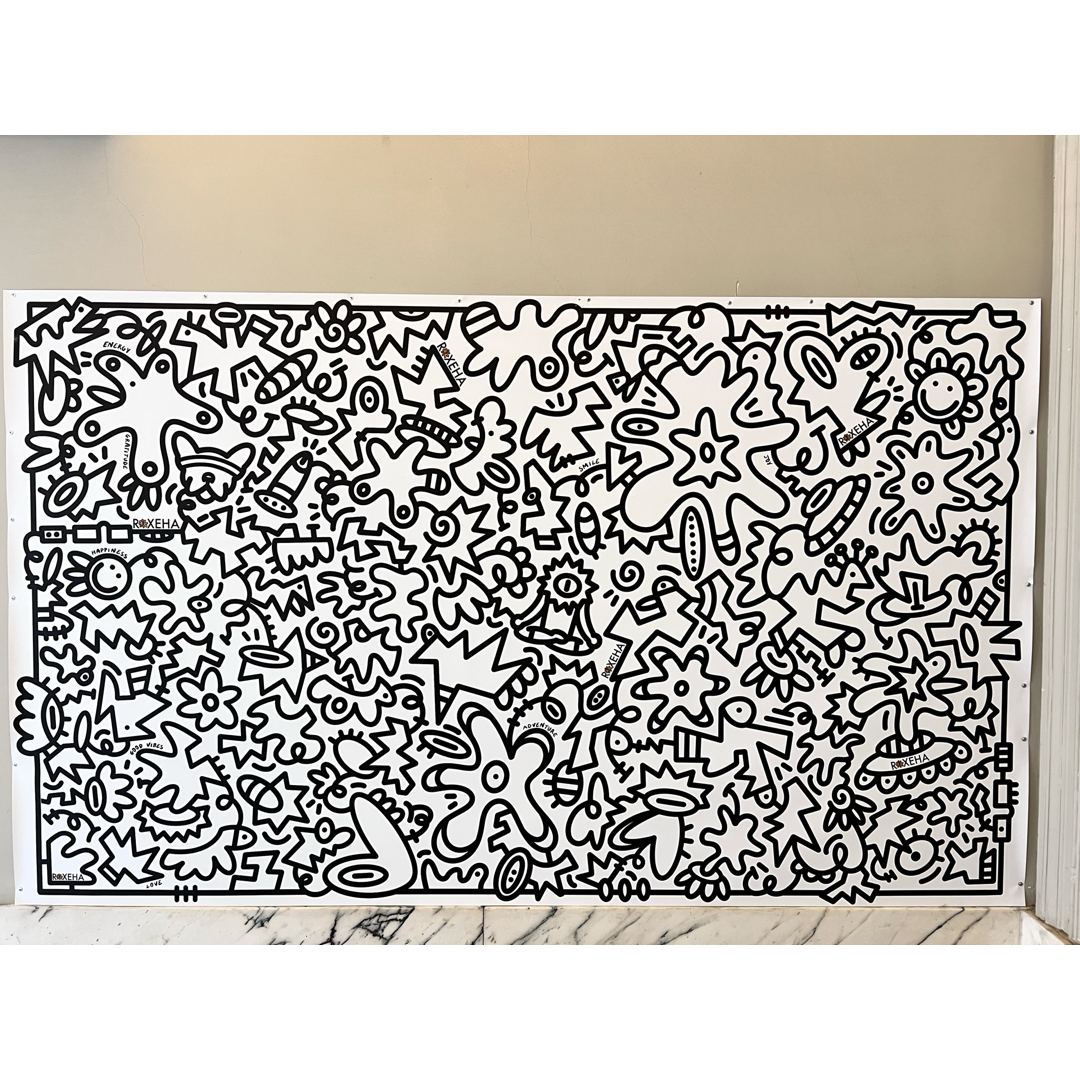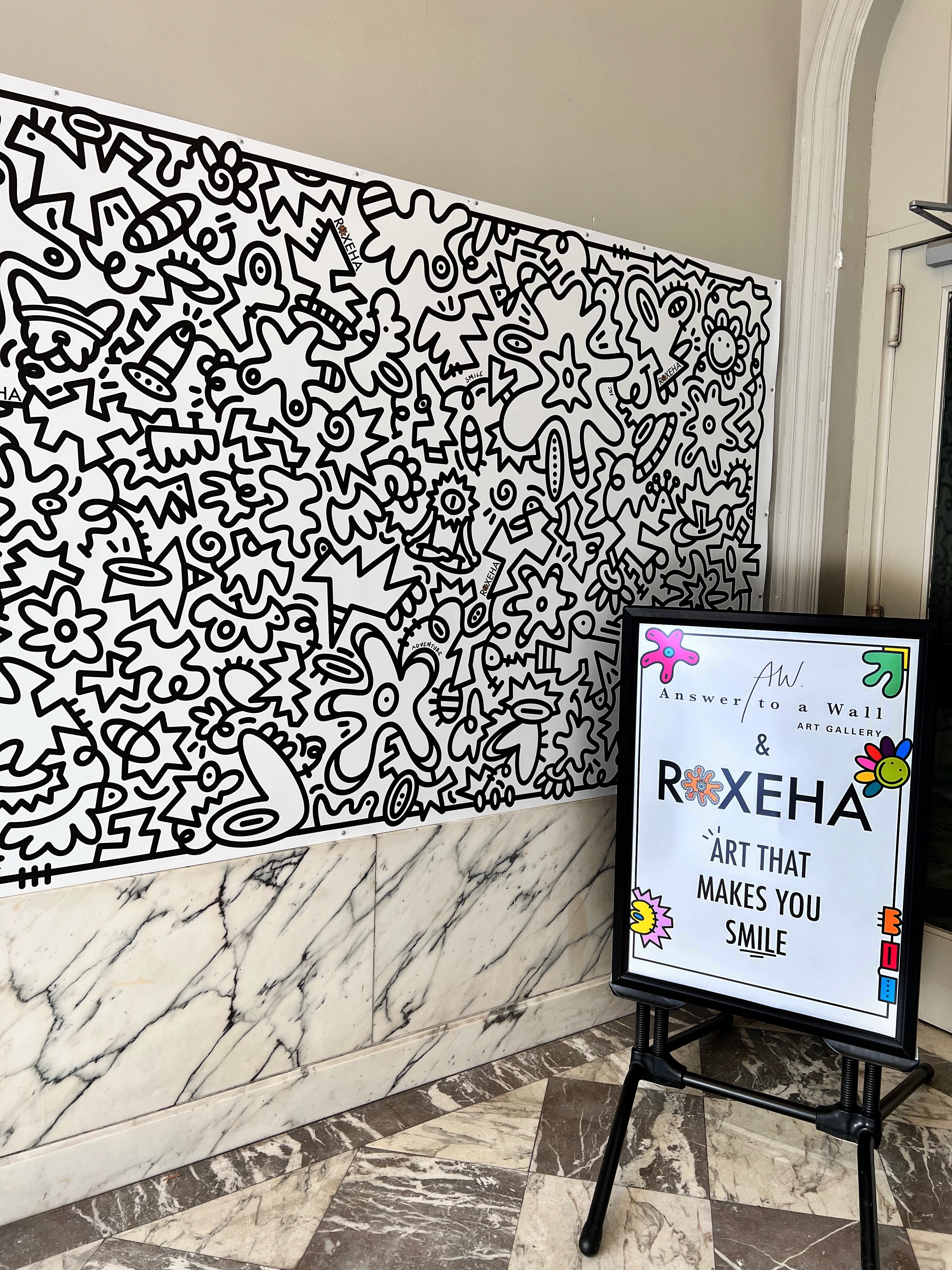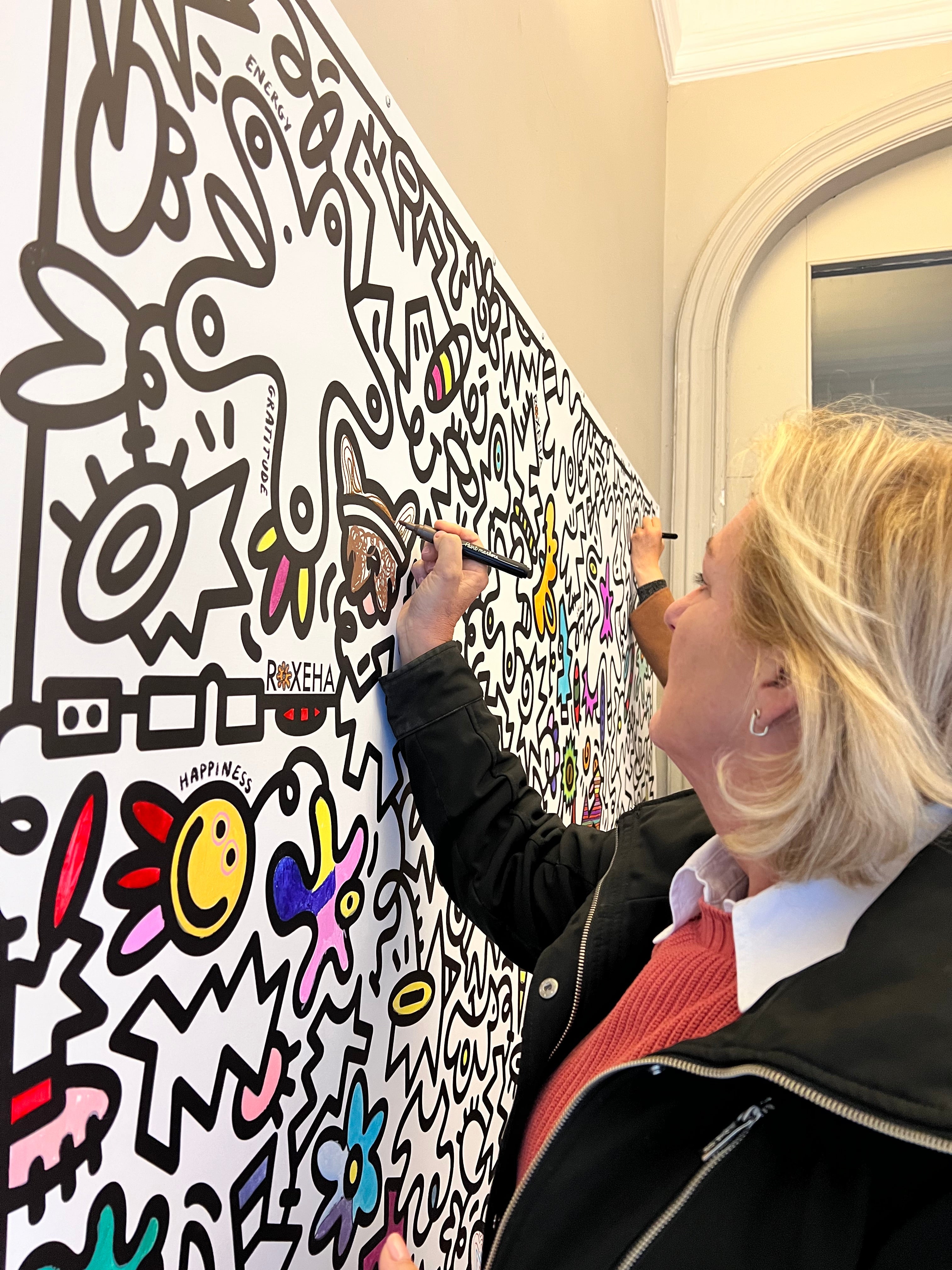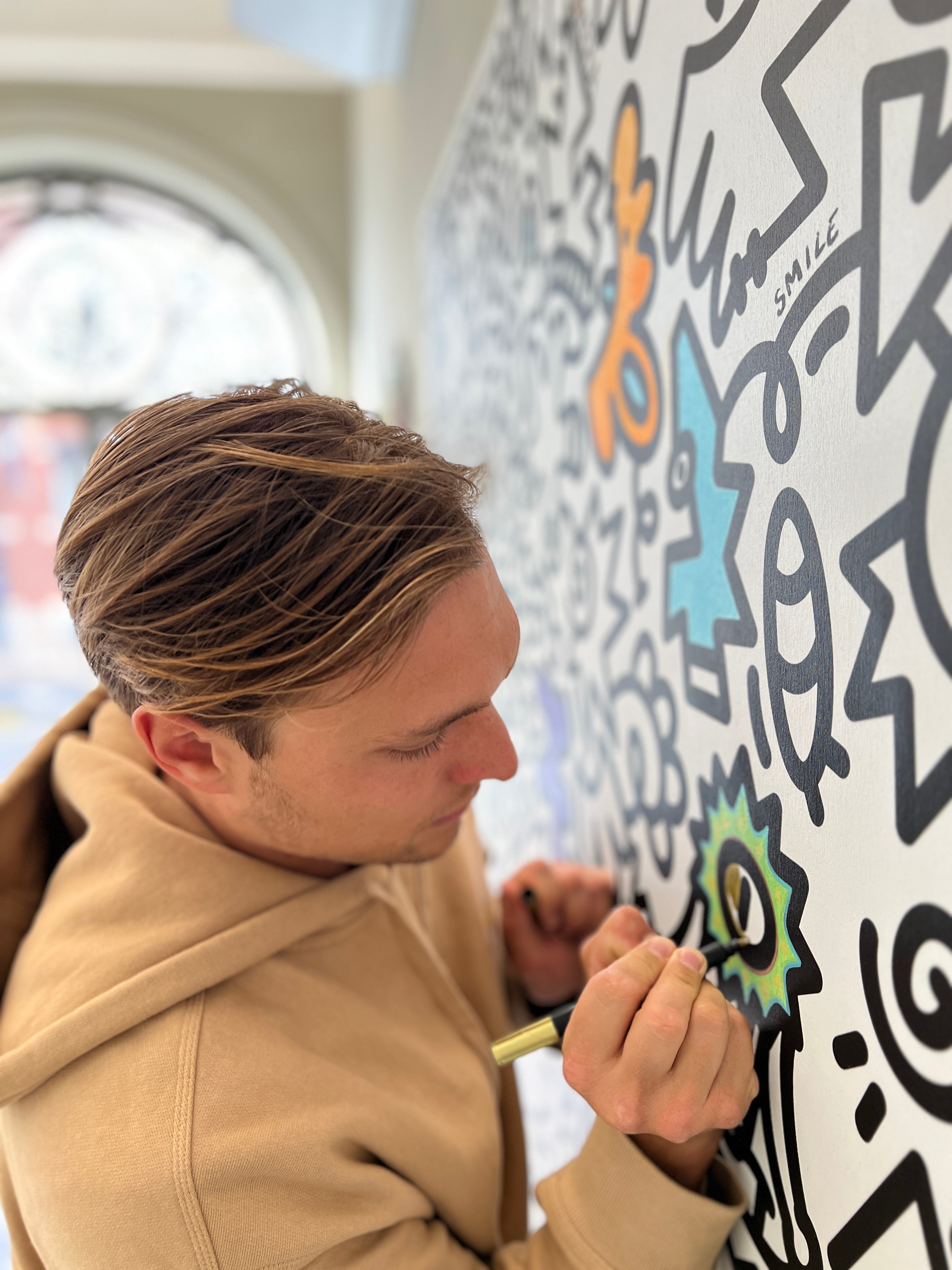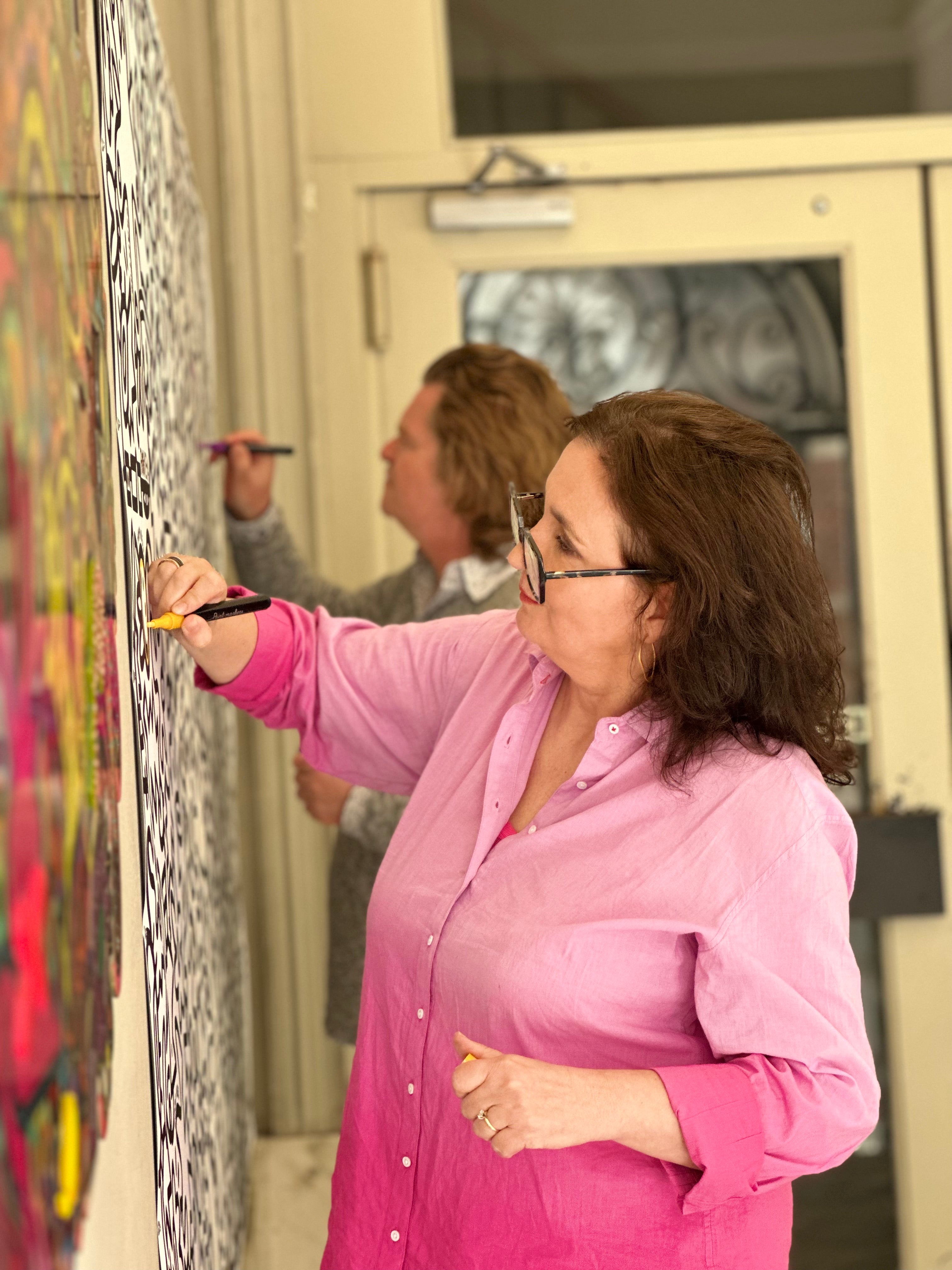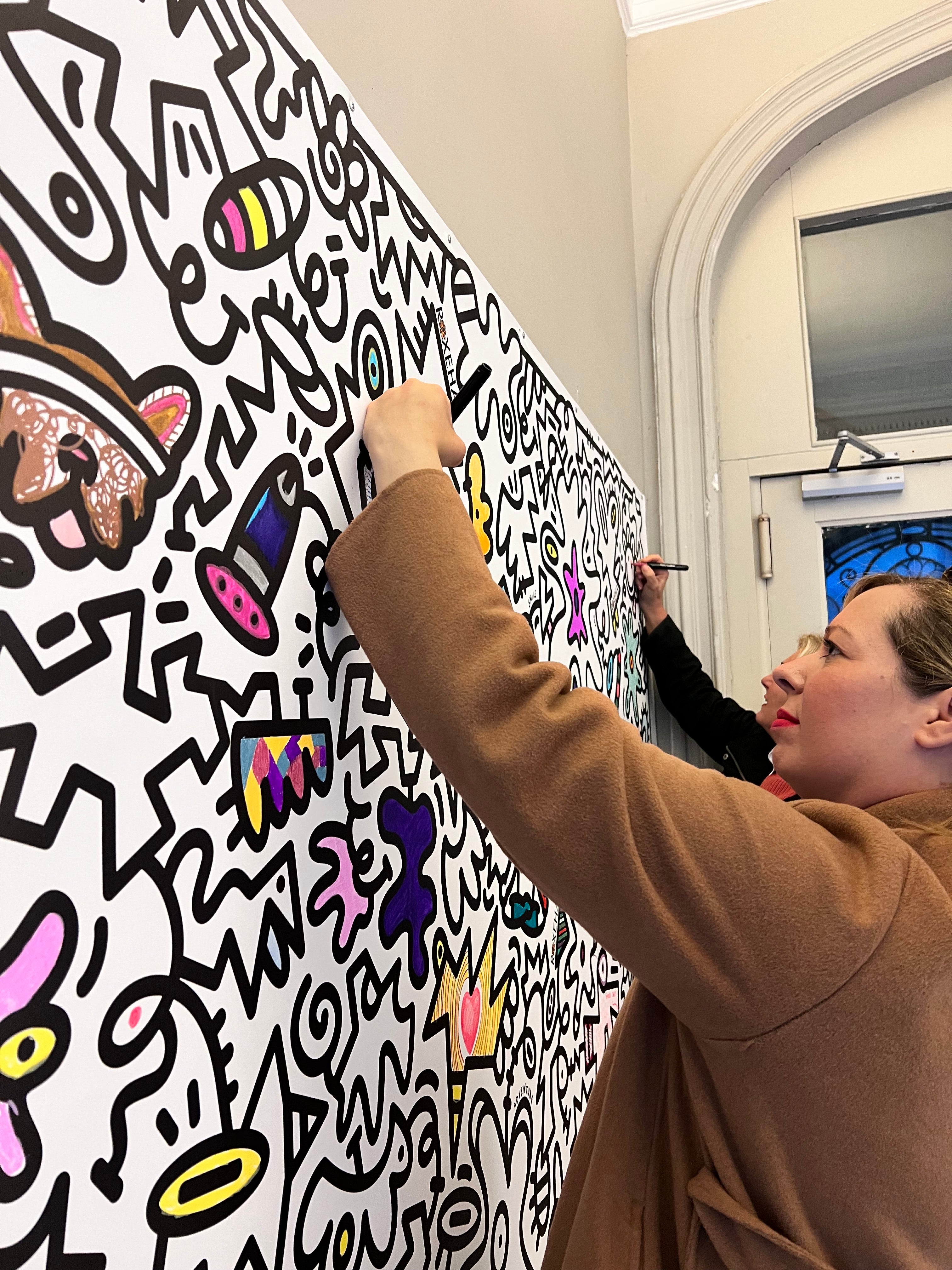 A FUNKY NIGHT (Leuven by night)
During Leuven by night on the 17th of May 2023, visitors were able to participate in our doodle! Visitors were invited to leave their artistic mark by coloring this collective artwork. With brushes and vibrant colors, participants immersed themselves in this unique creative experience. The mural gradually transformed, blending diverse perspectives into a harmonious tapestry of colors and shapes. 
250cm x 150cm